November 20, 2014
Beyond the Basics: Disasters Not Covered By Your Home Insurance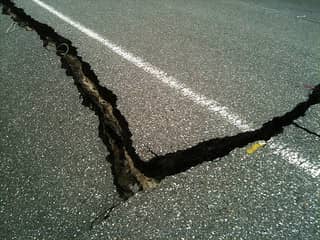 A homeowner's insurance will commonly include coverage for your house and other structures within your property. It could also include living expenses in case of fire or in similar instances when your home is not fit for habitation. Your policy can also include injury and liability claims for both humans and pets, replacement costs for your equipment and jewellery as well as protection from theft, falling objects and damages to common home systems.
However, in cases of natural and uncontrollable disasters like flood and earthquakes, should you expect your home insurance to be there for you?
The truth
Your home insurance can cover a lot of things for different types of instances but in cases of flood and earthquake, you often need to get supplemental policies.
Don't worry, your insurance provider will help you assess if you need it and will provide you options for it as well.
Normally, for flood insurance, the National Flood Insurance Program provides replacement cost coverage for houses and actual cash value coverage for possessions.  If you live in a flood-prone area, you will really be required to get flood insurance. But even if you don't live in this type of area, you still need to be prepared since damages like broken pipes can also cause flooding in your house and lot and such instances are also covered by flood insurance.
For earthquake insurance it's often an add-on endorsement to your home insurance which is somehow similar to your coverage in case of theft or what's called hazard insurance. This is the same type of insurance should a nuclear accident or war happens. Residents of California on the other hand get their coverage from the California Earthquake Authority.
Options for affordable premiums and a safer home
Getting separate policies for either flood or earthquake is both necessary and looks practical. Yet it doesn't mean you have no other choice but to pay higher insurance rates. You can do some small improvements to your house to ensure your safety at the same time reduce your insurance costs. Here are some things we can suggest:
Elevate the entry to your doorstep to keep flood from immediately coming in
Build custom elevated platforms for your appliances
Anchor big appliances and furniture like cabinets to walls
Keep flammable liquids in sealed or leak-proof containers
If your home's foundation is brick or masonry, brace it with steel plates or bolts
If you're in Wappingers Falls, Hopewell Junction, Fishkill, Poughkeepsie, Beacon, and Lagrangeville, you can visit our office or contact us here so we can assist with your home and other supplemental insurance needs.
We never know when floods and most especially, earthquakes will occur but it's always best to be prepared.