September 15, 2014
Why an annual insurance review is so important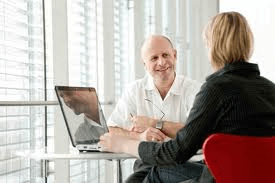 Many people tend to feel content just by knowing they have insurance. They go about their daily lives all while forgetting about the actual coverage. It is human nature to become wrapped into a comfortable routine that overlooks fine details. However, this can be problematic because gaps in coverage can surface.
HOME INSURANCE
As the economy changes so does the price of goods. The cost of raw materials used to build homes can fluctuate significantly over time. Therefore, even if you initially insured your home for full replacement value, you need to account for what it would cost you today. Discovering that you have an insurance gap after a tragic event would be devastating. This would happen, for example, to a homeowner who is significantly under insured and therefore unable to rebuild his home that was lost to fire.
Have you accounted for all of the modifications or improvements you have made? Many people customize their houses to make it feel more like a home. Remodeling bathrooms, replacing cabinets, and completing unfinished basements are just a few things that could change the value of your home. Not accounting for the alterations could be costly should something happen.
LIFE INSURANCE
Have you refinanced or taken out a home equity line? Any of these items could affect the amount of life insurance you should carry – more or less. Therefore, it is not just homeowner insurance that needs to be reviewed on a regular basis but also life insurances. It is important to ensure you have enough coverage to settle your debts to avoid burdening your family at an already heartbreaking time.
Also, make sure to review your personal situation. Are there any new children in your family? Perhaps, your child recently graduated from college and is now independent. People generally remember to make tax-related adjustments as these situations occur but tend to neglect doing the same with their policy.
AUTO INSURANCE
As your cars age, you may want to revisit your auto insurance. With an older vehicle you may decide to remove collision insurance recognizing that you would likely replace the vehicle instead of repair it in the event of an accident. This can help you save some money that you can apply to a new vehicle purchase when the time is right.
Also it is always a good idea to make sure you have full glass coverage and rental and towing reimbursement coverage in the event you are in an accident and need to rent a car to get to work.
Reviewing your coverage can be done in only a few minutes and could save you money. In some instances, it may also help you avoid gaps in coverage that could result in financial catastrophe. An annual insurance review is well worth the few minutes of time spent.
Give Allan, Jill, Janet, or Josh at Kaplan Insurance a call today at (845) 297 3266 so we can schedule a review.