October 15, 2015
If I Rent Do I Still Need Insurance? Is it Affordable?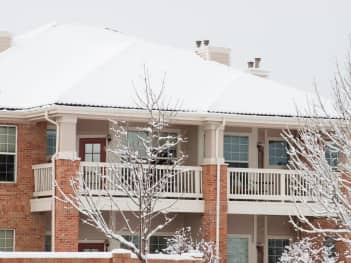 Quick answers: Yes and Yes.
If you are renting a home or an apartment renters insurance makes sense and is extremely affordable. With the discounts available if you combine your auto insurance with renters insurance the expense of renters insurance is nearly free. Renters insurance on it's own is highly affordable and also covers your personal property.
Let me give you a few examples of what you could potentially need renters insurance for, which you may not have have even considered.
One renter we know had a grease fire in her kitchen and the cabinets caught on fire (yes, she is fine). The owner of the apartment could potentially subrogate to the insurance company to have her contribute a portion of the replacement costs.
Subrogate: Subrogation refers to the process an insurance company uses to seek reimbursement from the responsible party for a claim it has already paid. Subrogation is seen frequently with car insurance claims.
Another example for a renter would be if there is a fire in your building and your possessions are ruined due to smoke. If you have renters insurance you will have coverage to replace the items.
To further the example due to fire, your renters insurance covers you for loss of use. If you are required to move out of the dwelling while repairs are being done do the building, then your temporary housing will be paid while you relocate.
Another important reason for Renters Insurance is theft. Many of us laugh and say well what is here to steal? If you begin to add up the cost of replacing all your televisions, computers, jewelry, clothing, etc you may be surprised at the cost, and you may not have that money to spend at the moment. It also covers the items that may be stolen if your car is broken into.
One thing that people seldom consider with renters insurance are factors beyond their control. Tree limbs that have not been cut back that could potentially fall on your roof, the weight of ice and snow on the building could cause cracks and water damage or the person living above you could let their bathtub overflow.
As mentioned, if you bundle your renters insurance with your car insurance, the cost is very low. Even without this, renters insurance is incredibly affordable. Please contact us to discuss your options and how we can best help you.